Polite, friendly, always have a good time. So great to chat whilst having my lashes done, looking forward to next time.

Yasmin was so great, she spent time making sure my brows and lashes were perfect, I feel like a new woman, thanks so much!

Very professionals and I enjoyed the experience, will be calling up soon to book in again!

Had minx infills and they were brilliant, lasted ages, thank you!

I enjoy every experience here, they are so nice and gentle. Super team!

Excellent treatment and service, will definitely be returning for further treatments!

Thank you Linzi for my brows and lashes, super happy!

Even though they were short staffed due to illness, the whole team made sure I had the same experience and were so lovely and efficient.

Excellent facial, lovely relaxing experience as usual, can't recommend enough.

You feel welcome from the moment you step in the salon, always feel comfortable and I cannot recommend enough.

Fantastic facial as usual, always amazing experience here. Will be recommending.

Well! I had a luxury facial this morning and it was the best facial I have ever had. Simply amazing.

Massage from Laurence seems guaranteed to ease my aches and pains, always makes me feel so soothed.

I had another fantastic deep tissue massage yesterday, Laurence really took the time to work on my knots, so much better than other masseuses I've ever been to.

Fantastic experience, really good concentration on areas I requested to be worked on.

Best massage I've ever had. It addressed everything I hoped and was really relaxing. Will be telling all my friends to start going here.

Booked online and had an amazing experience, right blend of pressure and relaxation. Will be coming back soon!

Superb! Had negative experiences with massages in the past, but this has changed my outlook! So excellent, Laurence is amazing.

Staff were friendly and I felt very at ease. Had Indian Head massage with Lindsay and it was amazing.

I had a back, neck and shoulder massage with Lyndsey and would really recommend, best one I've ever had – very relaxing!

Had the most amazing back, neck and shoulder massage with Laurence, first time here and the staff made me feel so welcome. De-stressed me!

Excellent service and very happy with my hair cut, as always! Wouldn't go anywhere else.

Was made to feel super welcome, my hairdresser knew what would suit me and she did a great job.

Loved Charlotte from the first time she did my hair, everyone is so friendly! Definitely found the salon for me in Hitchin.

Even my first appointment was so great, Sue was so lovely and got exactly what I hoped for, great to chat too also.

Lovely people and incredibly efficient. Listened to what I wanted and left very happy with the results!

Very happy, they listen to you so well and do exactly what you say. Love my highlights, thanks Charlotte for the cake too it was delicious!

Excellent costumer service, very pleased with the cut and feel it's been done very well, thanks again for the service.

Really happy with my hair, love the colour and the cut, Ellie is really good and it's a great space to relax in – love the deco!

Always happy with my results, very good service and staff here.

Another brilliant hair cut by Charlotte, so friendly and makes the experience enjoyable, so glad to have found somewhere good after being elsewhere.

Just walked in on the off chance of getting a hair cut and the staff were so attentive and friendly straight away.

Lovely salon, very welcoming and always do an excellent.

Service as always is outstanding, all the girls are lovely and friendly, I always leave with a smile on my face!

Millie did a great job on my nails and was really friendly. Even though I'm often booked in late she still takes her time with me.

As ever- Amore shines! Great nails, many thanks to Rhea!

Love my visits to Amore, I am totally useless at doing my own nails and everyone here is so professional and kind.

Great attention to detail, nails look great and loving having my chats with Rhea!

Relaxing and fun as always with the wonderful Millie, and the oh so comfy chair of course!

Best acrylics I have ever had in the area. No bumps, Rhea was amazing and is so lovely to chat to as well.

Great and friendly service as always. My toes were a mess and now they look amazing!

Even though I'm not super regular here I always have a great experience and feel valued, big thanks to Milly also.

So friendly and welcoming right from the start, was my first visit and was super pleased with my manicure.

Always a happy and relaxing experience, the girls and receptionist are so lovely.

Amore is the best salon in Hitchin, I have been to others but always come back, so friendly and wouldn't go elsewhere.

Super helpful, always give me great advice. Thank you Amore!

Very Welcoming and chatty, waxing was good.

Debbie was fantastic and all the other staff are friendly. Very happy and will be back soon!

Lovely and welcoming, great and quick bikini wax, will be coming back again for sure.

Lindsey got me beach ready before my holiday, she's a lovely girl and would definitely recommend her!

Debs is amazing! Best wax in Hitchin. I'm always thrilled with my results, definitely recommend!

Quick and painless leg waxing, as always a lovely experience here!

Tammy is always friendly and professional, she does a great job every time and the other staff are also lovely!

Always made me feel very welcome.

Lovely Welcome and staff, great service. I felt very comfortable, would definitely recommend!

Linzi was fabulous and I was very pleased with results! Many thanks Linzi & Amore!

Linzi is fantastic. So great at waxing and super friendly.

Always friendly and helpful, and the tan looks great.

Great service every time, friendly staff and relaxing atmosphere!

I've been using Yasmin for 6 Years. I wouldn't even consider going else where for my nails.

Great place. Debbie is amazing at waxing. Nice atmosphere in there too – definitely want to try another treatment there.
Amoré Salon, Hitchin
We offer an extensive range of beautiful treatments from our Nails, Beauty and Hair Departments. We specialise in bridal packages, wedding hair & make-up, top-to-toe spa days & pamper treatments.
Whatever your desires, you will be sure to find the treatment for you that will make you feel wonderful, at our salon. Our ethos is to simply make every client feel and look wonderful. High quality treatments, tailored to the individual.
Contact Amoré Beauty Salon, Hitchin to discuss your requirements today.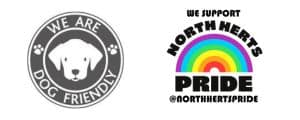 A little about us
We have built a reputation for our customer care & professional treatments using leading products for the hair, nail & beauty industry.
Our salon is renowned for its relaxed, friendly environment with a team of therapists that together have over 30 years experience in the industry.
We love what we do, and that shows in all our work. All our clients enjoy high-quality treatments and an entirely bespoke experience.
Loyalty & Rewards
Treat yourself twice – get rewarded with every purchase. Redeem your points on a range of treatments. You can earn additional points for reviewing our services and referring friends and family.